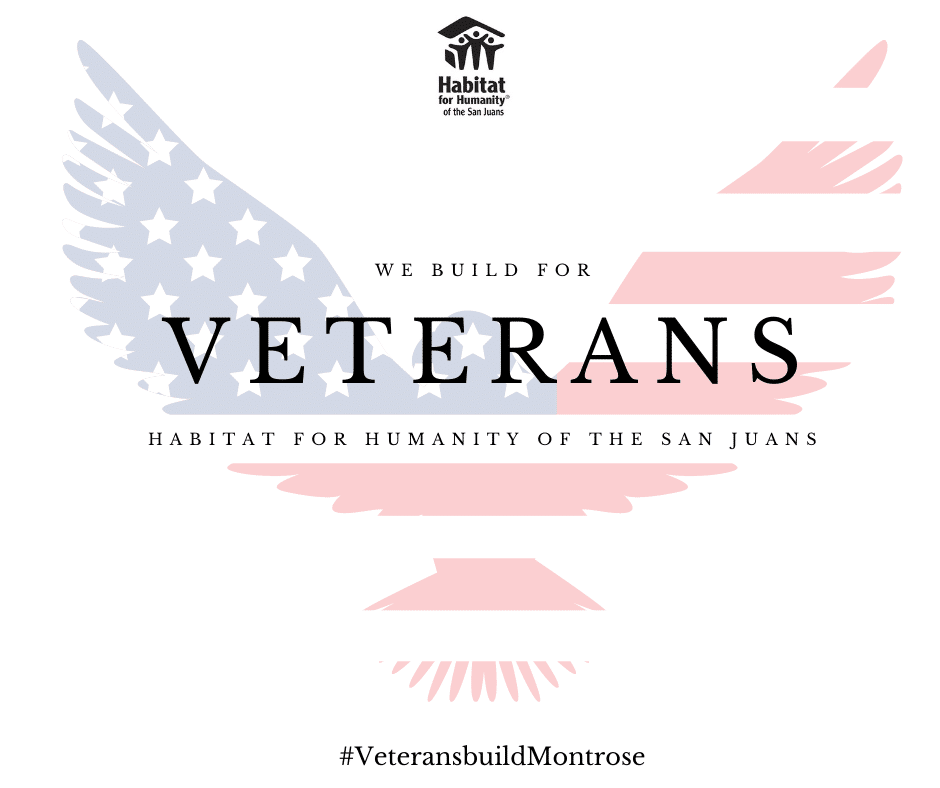 We Build with Veterans
Habitat for Humanity of the San Juans brings another facet of care to the community. For the first time we are dedicating a project build for veterans. We recognize their dedication to our country and our community and it's time that we support the dream of home ownership to those who have sacrificed for all of us.
Strength and freedom come at a cost, one that we can help bridge. Returning to home after service since 911, veterans face spending more than 30% of their income on housing. Read more about veteran home ownership challenges at https://www.habitat.org/volunteer/near-you/veterans-build.
Recognizing that the foothold to home ownership is a challenge for many veterans across different demographics such as older veterans through single-parent female veterans, we are launching a partnership opportunity to help build stable and attainable shelter.
To donate to the Veterans Build Cause:
1. Use the Donation form below.
2. Check this box: Make your donation in honor or in memory or in support someone.
3. Change Gift Type from "In Honor Of" to "In Support Of" and type in Veterans Build.