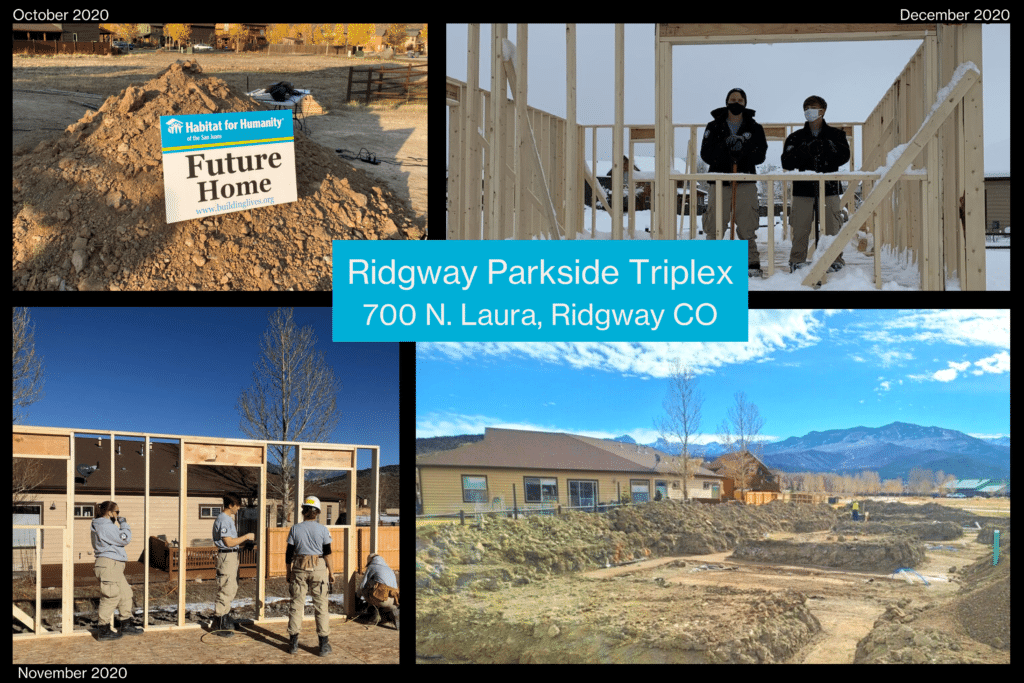 Habitat for Humanity of the San Juans (HFHSJ) hosted a ground blessing for its newest triplex on October 5th, 2020. The Ridgway triplex is HFHSJ's first project in Ouray County—a community like so many others where affordable housing is needed now, more than ever. Construction of the triplex is expected to span 18-months and conclude in 2022. Each unit will be two stories and 1,500 square feet.
Each contribution HFHSJ's receives is applied toward construction costs. "Once we sell the homes, HFHSJ recycles each contribution to build the next set of homes. This means that a one-time donation of any value will continue to 'give the gift of home' many times over." – Erica Madison.
To donate to the Ridgway Parkside Triplex Project:
1. Use the Donation form below.
2. Check this box: Make your donation in honor or in memory or in support someone.
3. Change Gift Type from "In Honor Of" to "In Support Of" and type in Ridgway Parkside Triplex.